We Provide Best Cancer Patient Home care Services in Dhaka
You can ensure advanced Cancer Patient Home Care Services in Dhaka. Now you can get all health care at home from Nursing Agency BD very easily. You will get detailed information by writing Nursing Agency BD on Google or Facebook. With just a phone call, our skilled and experienced healthcare workers will reach your home. We have trained and experienced nurses, caregivers, physiotherapists, nannies/ward boys, dieticians, doctors, pathologists, and all types of health services. Rely on Nursing Agency BD for the health care of your sick loved ones. We send three types of nurses to serve patients.
 1) Diploma and B.Sc. Nurse.
 2) Patient Care Attendant. 
 3) Paramedical.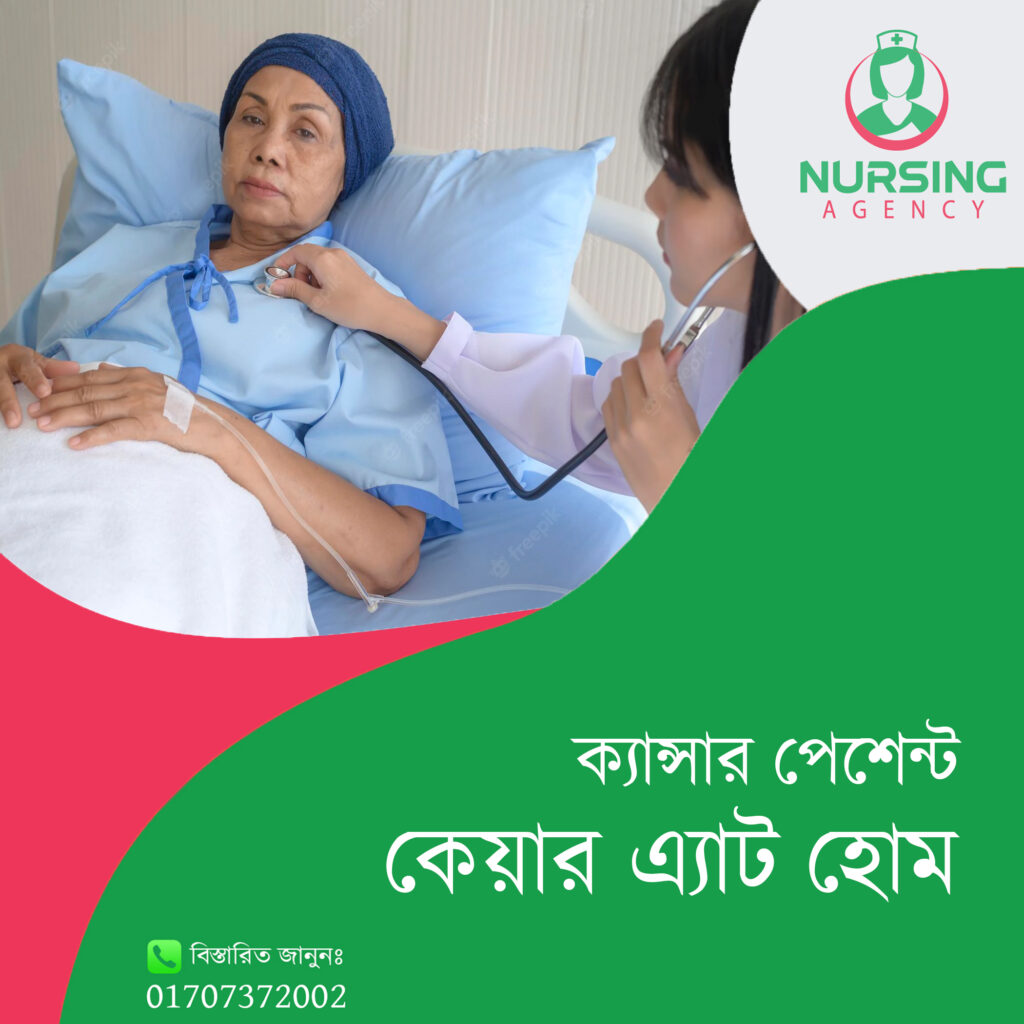 We Provide Nursing Other Service
The skilled team of Nursing Agency BD is always active with Caregiver Support at Home service. We have expert and educated Caregivers who will provide 8/12/24 hours of service at the patient home/hospital. We provide three types of caregivers to serve patients. 1) Diploma and B.Sc. Nurse. 2) Caregiver Support. 3) Paramedical.