We Provide Disability Patient Nursing home service BD
Nursing Agency BD is providing multiple disability Nursing home service bd. If you know old people, old parents or any patients who are suffering from various disabilities or are living in a crippled condition, then we have been providing all kinds of nursing services from taking care of those patients. In addition, we provide this care for terminally ill and comatose patients.
To get other services of Nursing Agency BD including Multiple Disability Patient Care, contact us now at our address.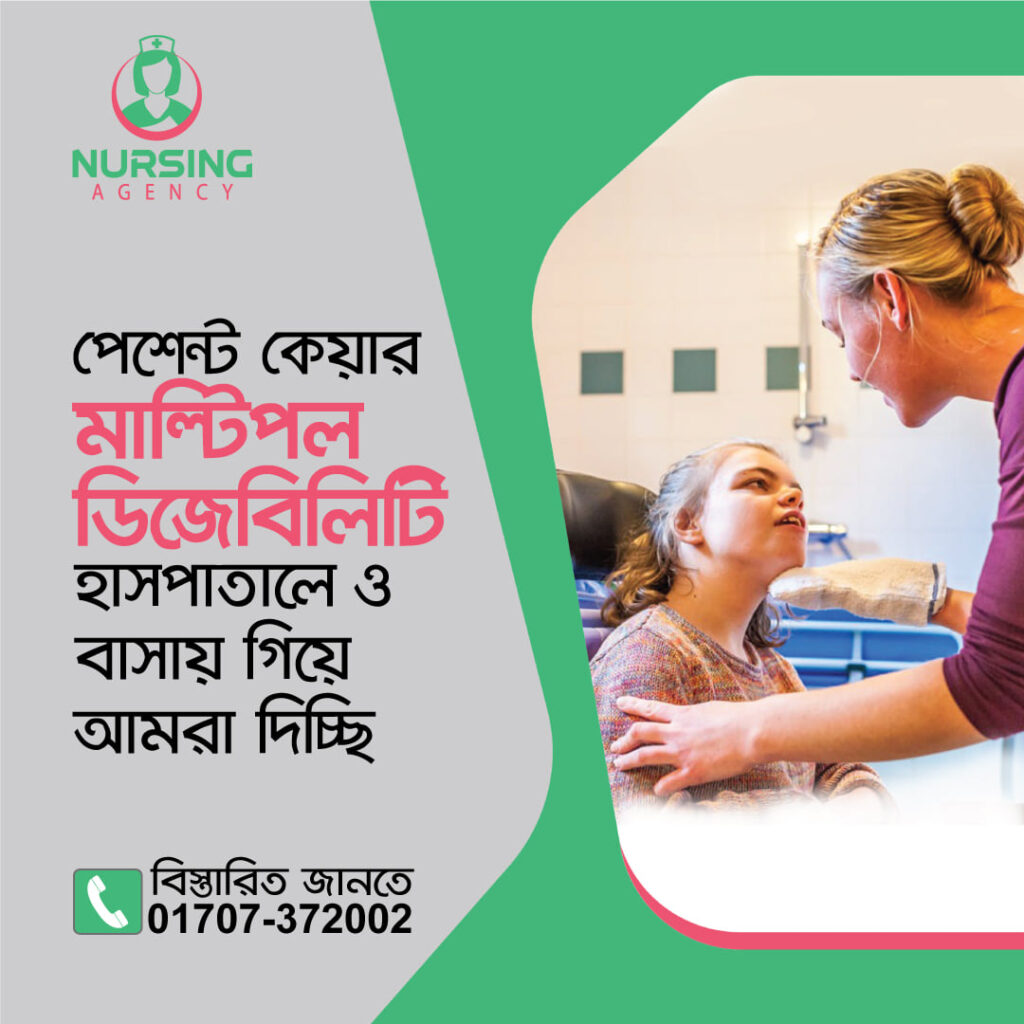 Our Other Service
The skilled team of Nursing Agency BD is always active with Caregiver Support at Home service. We have expert and educated Caregivers who will provide 8/12/24 hours of service at the patient home/hospital. We are provide three types of caregivers to serve patients. 1) Diploma and B.Sc. Nurse. 2) Caregiver Support. 3) Paramedical.