Safe Life.
We Provide Best Neuro Patient Home Care In Bangladesh
Through neuro patient care services, we are ensuring maximum service to clients at home. Patients with any neuro problem can safely take this service from us. Our experienced team serves patients as well as educates their families and loved ones about various services. As a result, this nasal care process becomes easier.
Contact our address to get this neuro patient home care service of Nursing Agency BD for your loved ones or for yourself. Neuro Nursing home care in Dhaka.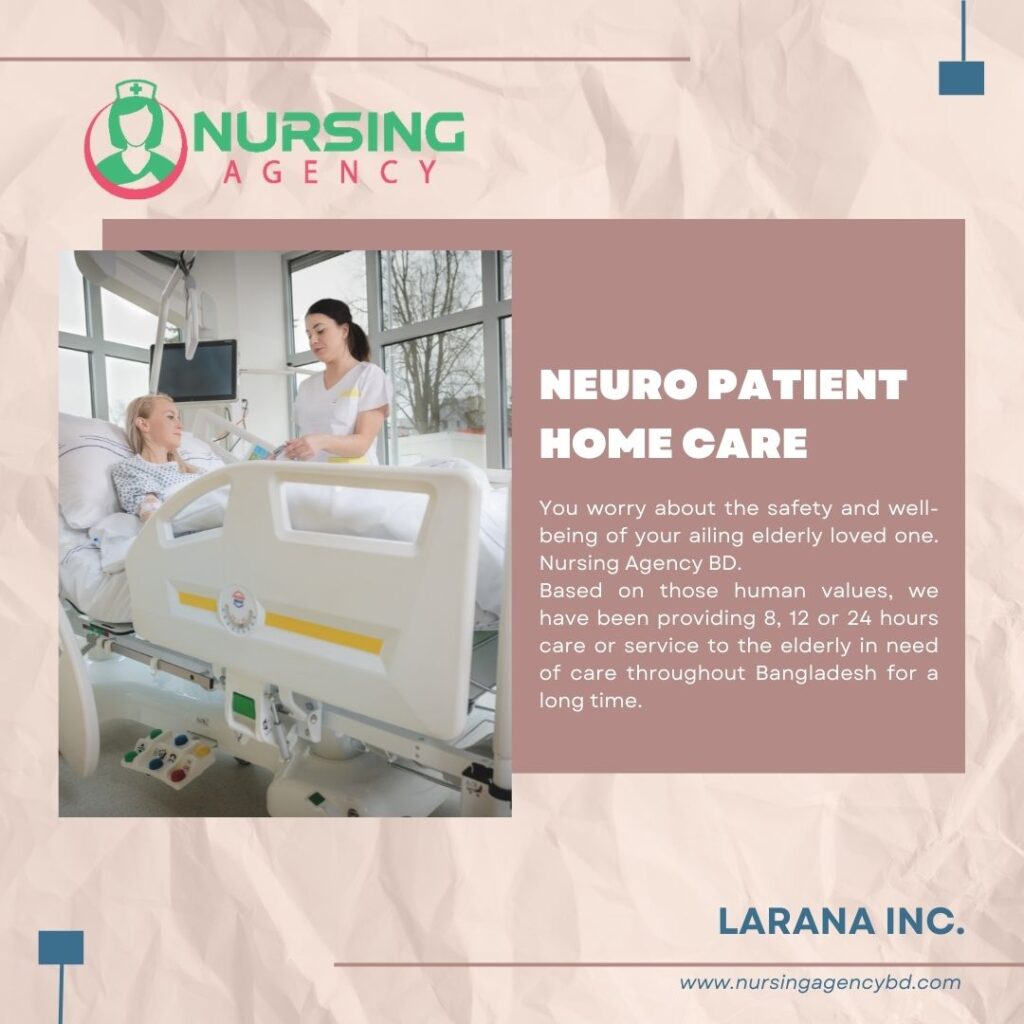 We Provide Nursing Other Service
The skilled team of Nursing Agency BD is always active with Caregiver Support at Home service. We have expert and educated Caregivers who will provide 8/12/24 hours of service at the patient home/hospital. We provide three types of caregivers to serve patients. 1) Diploma and B.Sc. Nurse. 2) Caregiver Support. 3) Paramedical.