Safe Life.
Mental Patient nursing home agency In Bangladesh
Nursing care of mentally ill patients। Nursing Service Agency. Your loved ones are more precious to you than your own life but due to various reasons including busy work, living abroad or family conflicts, you may not have the opportunity to serve your loved ones despite your wishes. You worry about the safety and well-being of your ailing elderly loved one. Based on those human values, we have been providing 8, 12 or 24 hours care or service to the elderly in need of care throughout Bangladesh for a long time. We are always at your side for your needs.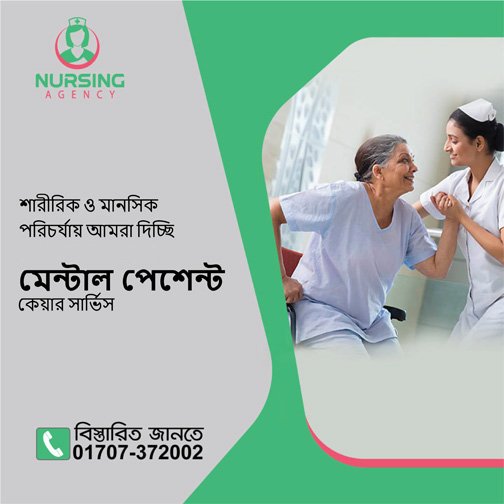 Diploma/b.sc Nurse
8 Hours ​ shift
Paramedical Course Complete
Morning/Evening/Night
We Provide Nursing Other Service
The skilled team of Nursing Agency BD is always active with Caregiver Support at Home service. We have expert and educated Caregivers who will provide 8/12/24 hours of service at the patient home/hospital. We provide three types of caregivers to serve patients. 1) Diploma and B.Sc. Nurse. 2) Caregiver Support. 3) Paramedical.