We Provide Best Emotional Patient Home Care Service In Bangladesh
Emotional Patient Home Care Services is a service where a person can receive additional care services from a nurse or nurse's aide. These facilities for emotional patient home care services can include homes or apartments for people who need extra care for daily activities or who no longer want to live alone. Hospitals or hotels with rooms with some beds and baths and classes, entertainment, meals. And similar to normal places to relax.
Now you will get better health care at home! Instead of resorting to the nearest pharmacy for injections, saline push, cannula, dressing, catheterization, rely on experienced and certified nurses without worry. Hire a trained and experienced caregiver to accompany an elderly loved one. All services will be available at an affordable cost in your home! Our experienced and skilled nurses/caregivers are at your service 24 hours a day!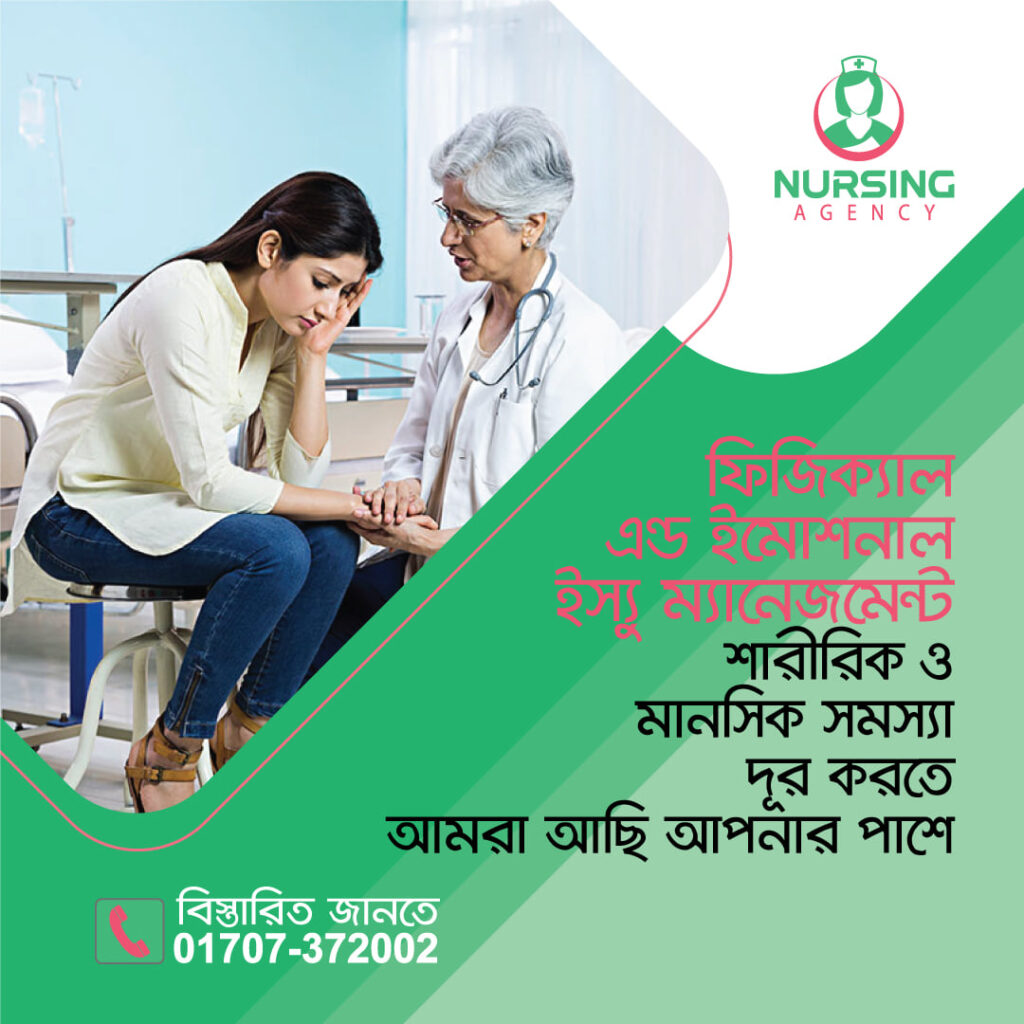 We Provide Nursing Other Service
The skilled team of Nursing Agency BD is always active with Caregiver Support at Home service. We have expert and educated Caregivers who will provide 8/12/24 hours of service at the patient home/hospital. We provide three types of caregivers to serve patients. 1) Diploma and B.Sc. Nurse. 2) Caregiver Support. 3) Paramedical.