Safe Life.
We Provide Best elderly home health care services in Dhaka
elderly home health care services are one of our services where we take care of your darling child. In this service, our skilled and trained elderly care team is taking care of your darling elderly at your home or hospital with 8/12/24 hours of service. 
With thousands of jobs in this busy city life, you can choose to take care of your baby with our Old Age Care At Home Service. Don't worry, contact us today.
Your loved one may refuse to use the services of a nurse at home. However, if the following symptoms are shown in the elderly, pay attention. It's time to consider the help of a nurse for you and your loved ones.
Difficulty getting up from a sitting or sleeping position
Difficulty walking, maintaining balance, or coordination
Feeling confused or difficult while doing things like cooking earlier, reading the newspaper, or replying to a short message
Easy to forget (Senate)
So you rarely take a bath and take care of yourself
bedwetting
bad body odor
The house is dirty and poorly maintained
Weight gain or irregular eating
Mood swings
Some previously popular subjects such as socializing, farming, or traveling are no longer of interest
Growth of spots, scars, or bruises appearing on the body (usually due to a fall or bumping)
Incorrect or prescribed medication, dosage, or refusal to take medication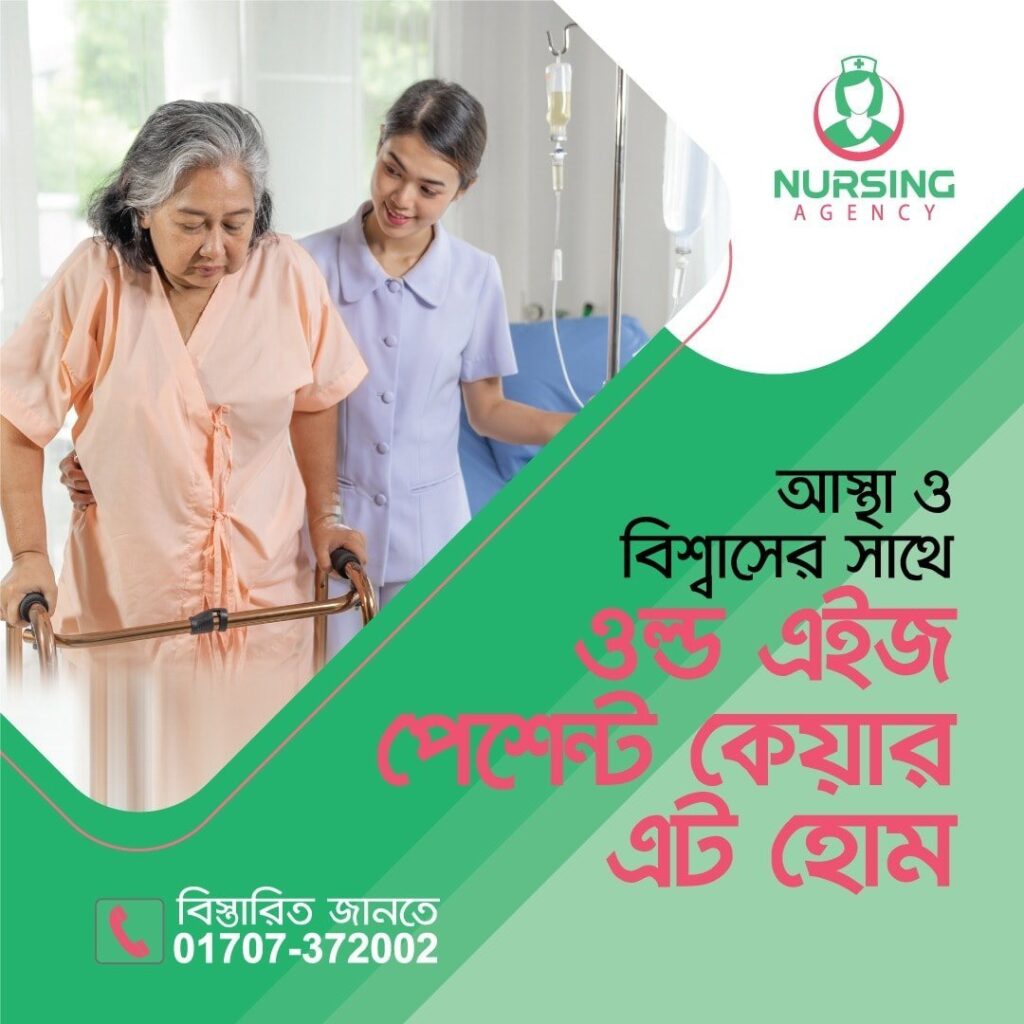 We Provide Nursing Other Service
The skilled team of Nursing Agency BD is always active with Caregiver Support at Home service. We have expert and educated Caregivers who will provide 8/12/24 hours of service at the patient home/hospital. We provide three types of caregivers to serve patients. 1) Diploma and B.Sc. Nurse. 2) Caregiver Support. 3) Paramedical.